Welcome to Leo Wong's Tae Kwon-Do & Krav Maga Martial Arts School
LEO WONG'S TAE KWON-DO & KRAV MAGA is the longest established martial arts school in the Durham Region. Established by Master Leo Wong in 1973.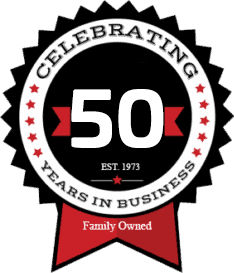 Established 1973
FAMILY OWNED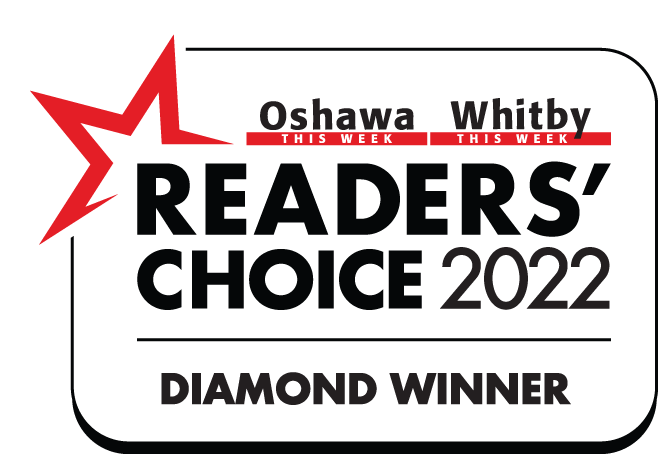 Best Martial Arts School
LEO WONG's TAE KWON-DO & KRAV MAGA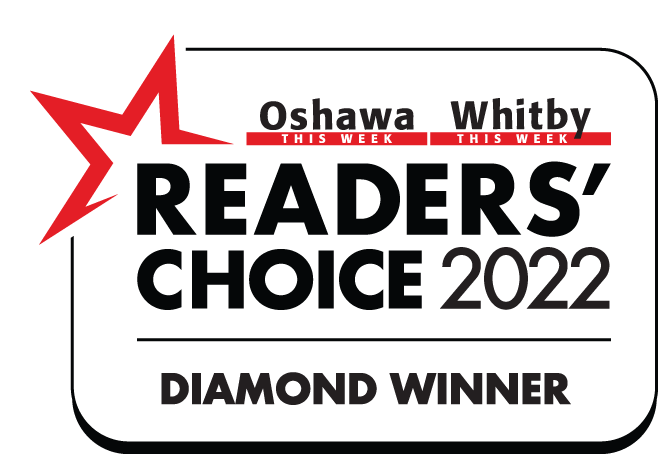 Best Martial Arts Instructor
RAYMOND WONG
A place to learn, train and grow.
For more than 50 years, Leo Wong's Tae Kwon-Do & Krav Maga has been committed to building and developing our students to become the best they can possibly be. At Leo Wong's Tae Kwon-Do & Krav Maga, we are not just about teaching martial arts, but the complete personal development of each student.  Individual attention is a feature of each and every class, allowing all students to progress quickly and confidently toward their personal goals.
Our students come to Leo Wong's Tae Kwon-Do & Krav Maga to study martial arts for different reasons, and each comes to us with varying degrees of ability.  While Taekwondo is known around the world as one of the most powerful forms of martial arts with its dynamic kicking and hand techniques, students easily learn at their own pace and ability level so they reach their own personal goals. Krav Maga is a self-defense system that uses natural and instinctive moves, is easily learned and is a great workout!
Our instructors take their responsibility seriously as role models for younger students, teaching them the importance of strong character, leadership and good values.
Master Leo Wong
Founder of Leo Wong's Tae Kwon-Do & Krav Maga since 1973
4th Degree Black Belt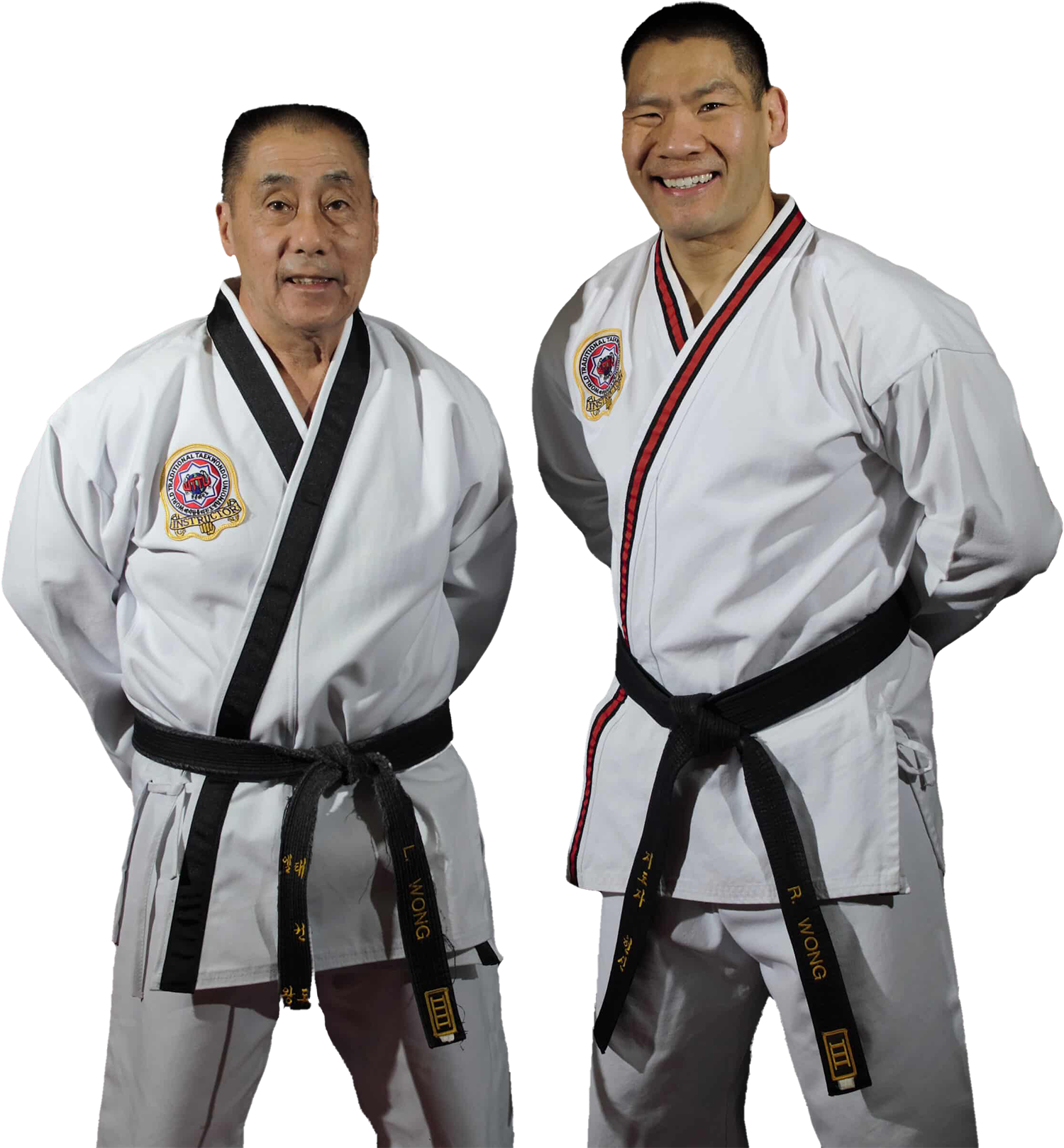 We offer High Quality, Safe and Effective Training
Our main objective is to provide you with high quality martial arts instruction in a positive, safe and encouraging environment. Whether you are in our Taekwondo or Krav Maga program, our innovative teaching methods and unique curriculum are designed to allow you to learn in a step-by-step fashion.
Over the course of your training, you will be gradually exposed to a variety of extremely effective blocks, strikes and self-defence techniques that will give you confidence and a very high level of overall physical fitness.​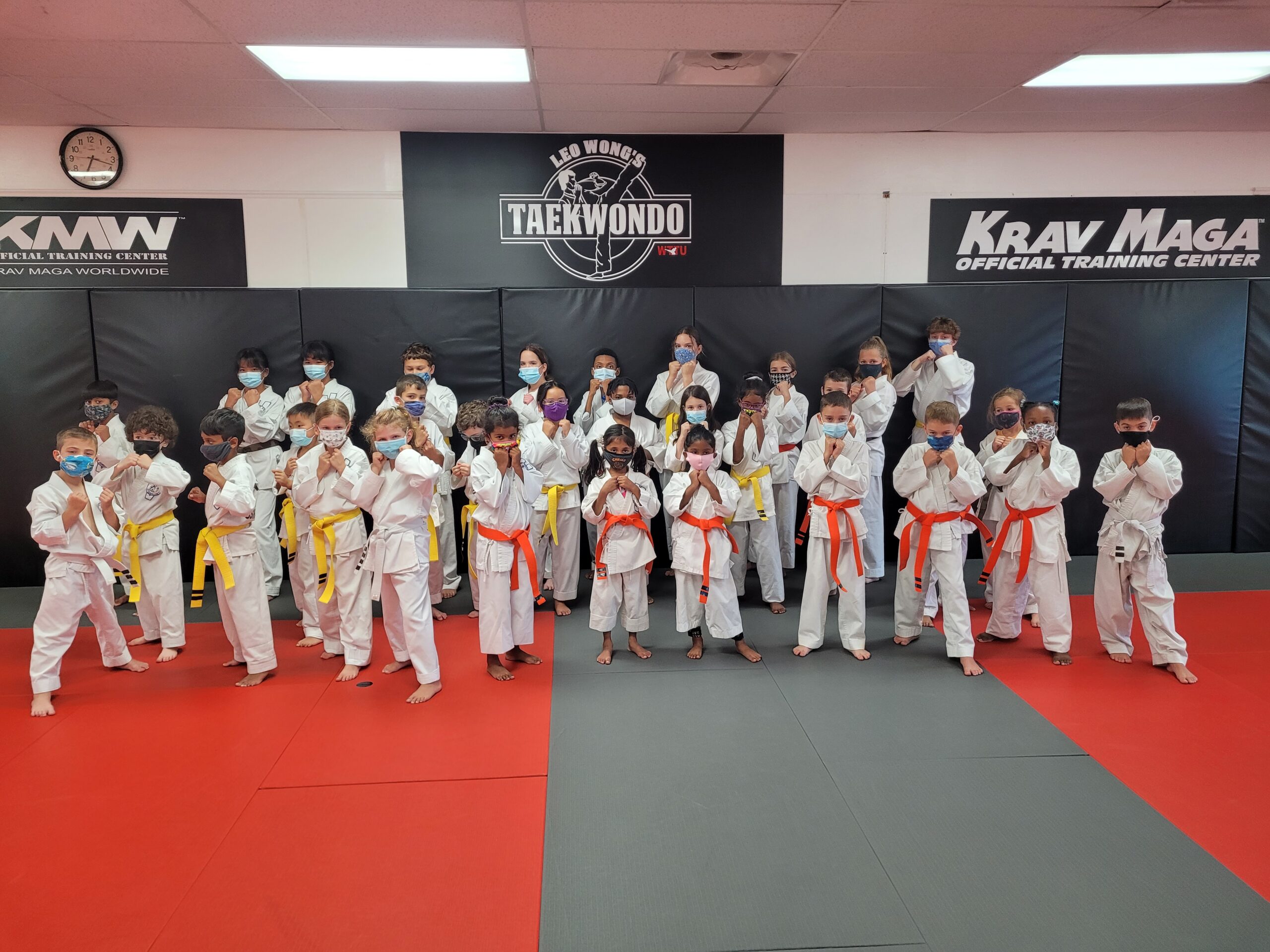 We offer 3 incredible Martial Arts programs: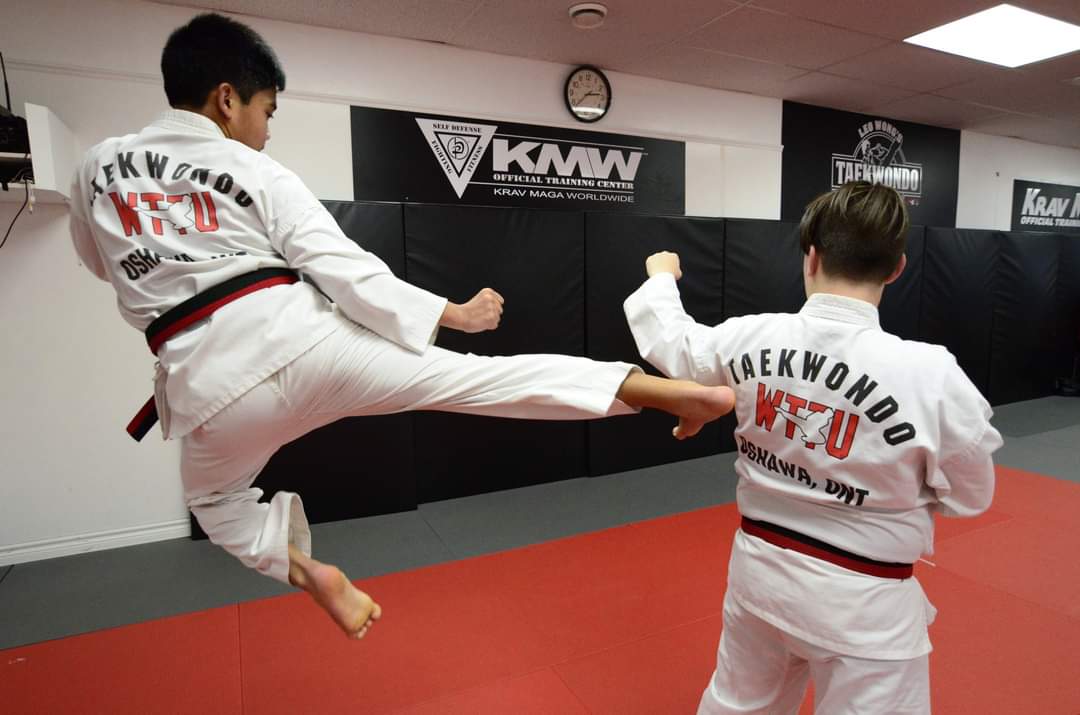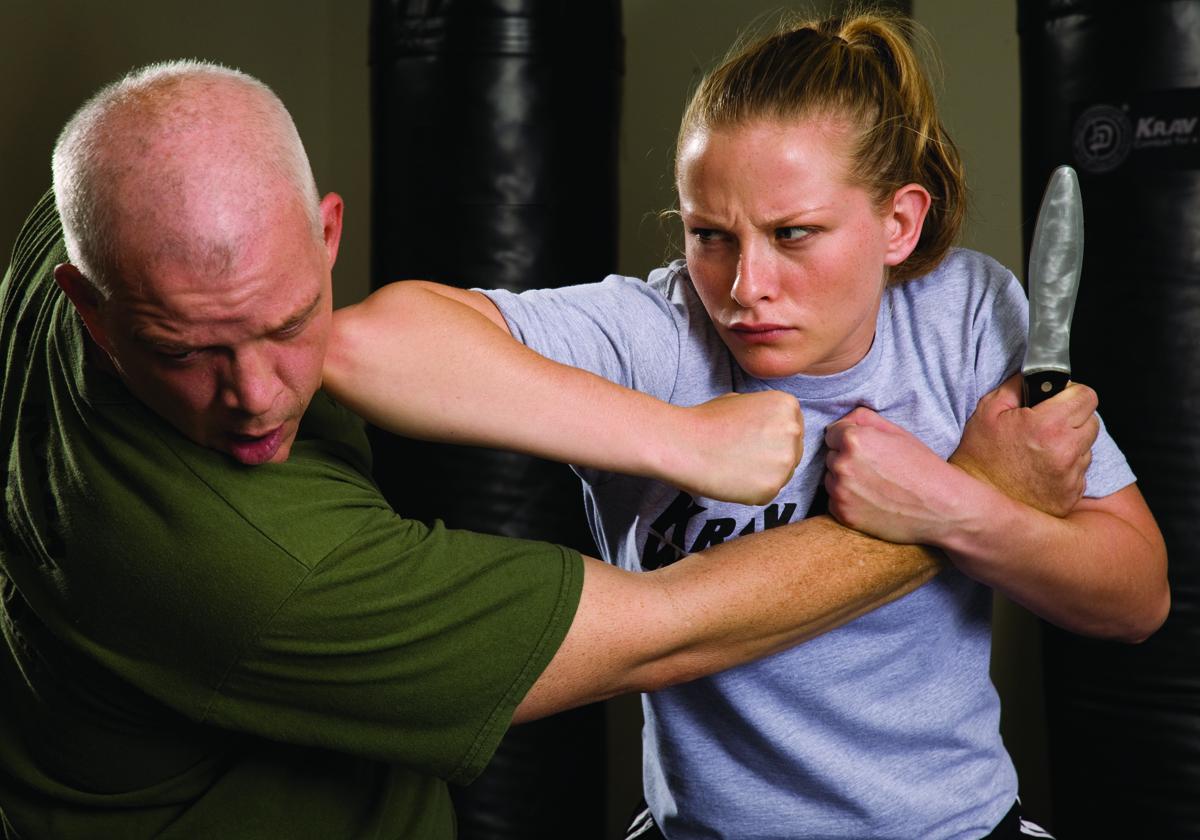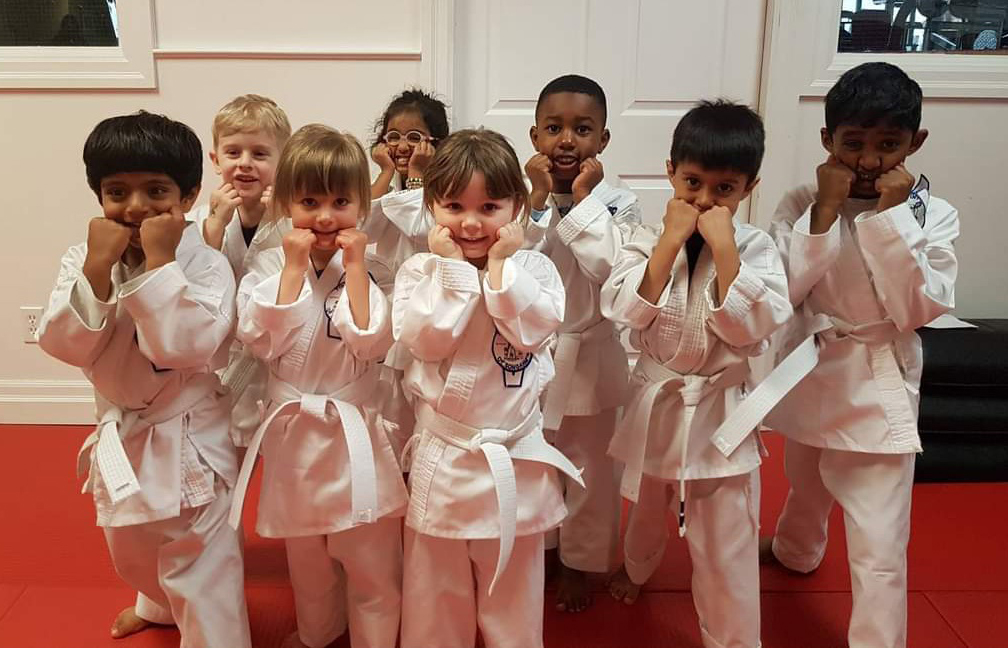 Our teaching concept is based on two principles: "positive mental attitude" and "high goal setting."  We feel so positive about our programs that we promise to give you and your family the most professional, well-supervised and the highest quality classes available in any sport or Martial Art.
SEE WHAT OUR CUSTOMER'S SAY
I started attending Krav Maga classes here a few months ago. I am so grateful that I can learn how to defend myself in a safe and respectful environment! Everyday, there is more news about violence in the city. Despite that, attending classes here has empowered me tremendously. Thank you so much.
Anita Ducharme
2023-01-04
I joined Leo Wong's Krav Maga class a few months ago and have completely enjoyed the classes. Raymond is a great instructor, directions are easy to follow and it is a full workout.
I consider myself very lucky to have had the opportunity to gain some training through Raymond. He is very realistic in his approach and pays close attention to technique so you can establish good habits.
Darryl Tsung06
2022-11-18
Leo Wongs, if you've been downtown Oshawa anytime in the last 49 years then you've seen the sign. There's a reason this place has been so well established in the community and has lasted when other training facilities haven't, they are the real deal. I've been training Krav Maga here and my only regret is that I didn't start training here years ago. Raymond is an incredible teacher and he REALLY knows his stuff. It's evident he's been doing it his whole life and after every class I'm so amped I only wish classes were longer. The practicality of Krav is amazing and I always feel more confident and strong after every class. The facility is very clean, Master Wong and Mrs. Wong are very friendly and the students are all amazing and helpful. If you are serious about learning something that very well may save your life in a tough situation then look no further. Train Krav Maga. I love it. Oh, and if you're concerned about how "expensive" it is or sounds, well bottom line you get what you pay for, is your life not worth it? (And it really isn't that expensive considering what you get in return) No matter your age or fitness level training Krav Maga is for you.
Noah Swan (NS)
2022-07-27
Overall this club is excellent if you Want to learn a practical martial art that could potentially save your life. I have been going to the club for just under a year now for Krav Maga and the experience has been consistently good. The facility and equipment used is in good shape and support learning well. Raymond is an excellent instructor who is very straightforward in his plans for the daily lesson. He does generally have an idea of what he wants to teach each week. He very much embodies what a Krav Maga should be with his realistic outlook on scenarios. He doesn't try to dodge around reality. Which is what you want from a martial art instrucutor. He is still friendly overall but is still going to tell you how the situation is with no filter It's a family run business and the family is very friendly and welcoming. Overall if your willing to commit to a weekly schedule (1 hour for 2 days a week with a choice between Monday Friday wednesday) and want to learn Krav Maga. This is definitely the place to do it.
TheCanadianGar TheCanadianGar
2022-05-18
My daughter (11) and I (40) both were looking for a way to get some exercise and of course be able to defend ourselves. With 49 years in business, family owned and operated and all of the credentials, Leo Wong's was a no brainer. For us, we couldn't be happier that we joined! My daughter is loving the Tae-Kwon-Do classes. Where can you get 49 years of experience instruction for your child(That's right, Leo still suits up to teach the students)? Since starting in January of this year Kyla has learned so much and gained great confidence in herself (and I feel better as well). For me and Krav Maga, well I can't say enough about training with Raymond. He brings it every class, pushes me to be my best and also makes the classes fun along the way. There was one class where we were doing sit ups against the wall and I was feeling pretty good....Raymond sat beside me, did sit-ups beside me and really gave me more motivation to push myself harder. I'll never forget how it felt to have my coach with me every step of the way. Let's just say, I've recommended a friend to join me and we are absolutely loving our training! Last but not least, don't tell Leo and Raymond but my favourite has to be Evelyn. She takes the cake when it comes to being organized. She is clear and direct and I often spend time with her (and Leo) chatting after class. I'm overdue on writing this review and if you are reading this review and are looking for a family friendly place to get in shape, try something new and of course feel confident that you can defend yourself, look no further. Remember, the only way to plan for a bad day is to ensure you are prepared. Come on and join Kyla and I. We'll see you there! Ian and Kyla Garnett
The best decision I've made in a long time! From being greeted with open arms (from day one and before & after every class) in a family-friendly atmosphere and from a family-run business to being pushed, just a little bit more, every class, by an amazing instructor. Raymond's clearly skilled and knows what he's doing but he also knows how to break it down and teach it, always providing context and real life scenarios. He's got a keen eye and takes the time to know where each student is 'at' with both their physicality and their skillset so he can push you to work on what you specifically need to while ensuring everyone's safety. I was not expecting the individualized training and feedback in a group setting and it has made a real difference for me. I knew nothing and no one when I arrived and I've learned so much and feel welcomed every class - in addition to becoming stronger and more flexible every week. I can't say enough about how much I look forward to these classes!
We were looking for a martial arts school to enroll our daughters in and found this family run business a perfect fit. The Wong family are very kind and welcoming. In an under a year, the girls have progressed very well. The teachers have instilled discipline, focus and drive in our girls and they are always motivated to get to class. A great place for kids interested in learning Tae Kwon Do.
Very disciplined and friendly training facility. Instructor is skilled and down to earth. Spends one on one time with everyone and makes sure everyone gets it before moving on the next stage. Very passionate about what he does and teaches, hard to find that everywhere. If you are looking for a training facility, this is the place to be!
I don't usually write reviews for anything but Leo Wongs Tae Kwon Do and Krav Maga is honestly the best martial arts/real-life self-defence school in Canada. I come from an immigration/security/law enforcement background and have lots of training in use of force as well as some martial arts. Before joining this gym I thought I had nothing to learn. Raymond showed me I know nothing. He has a no-nonsense way of training using real-life scenarios as well as demonstrates amazing skill and teaching ability. Even though it is a group class Raymond makes sure he spends time with each student working on his or her skillset. From day one they made us feel safe after we saw all the safety precautions in place for the safety of students. All equipment is clean and ready to use. The training facility is very clean and organized. There is lots of new equipment available for each student at no cost. I would recommend them to all my friends, male, female or even children. Each class is created for its intended, student. Last but on least I have lost 15 pounds in 2 months of training twice a week. Raymond motivates and inspires you to push yourself. Thank you for allowing me to take part in this amazing program